As well as roof installations and repairs, Colin Taaffe Roofing also offer our customers our Domestic & Residential Solar Panel installation service.
The installation of solar panels on a residential home allows our customer to:
Reduce your electricity bill
Reduce your carbon footprint
Improve your BER rating
Safeguard against increasing energy costs
Silent, odour and maintenance free system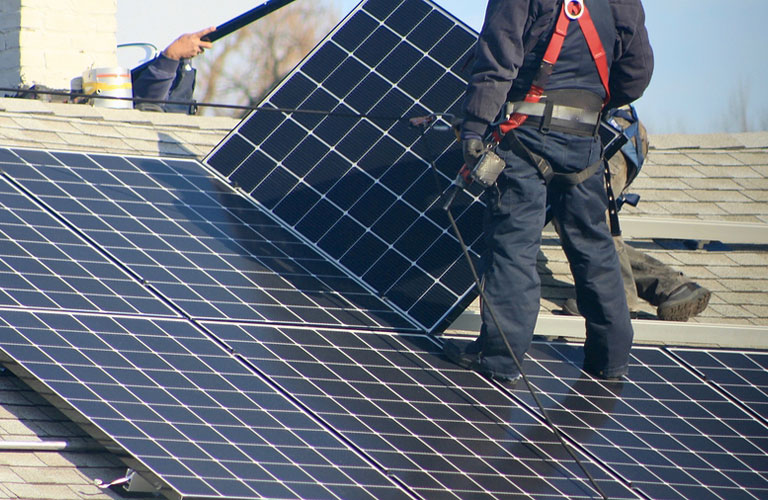 A standard 4.3kw Conergy PV system can be installed from start to finish in one and a half days in total by one fully insured installtion crew in compliance with all relevant health & safety regulations.
Our usual installation process involves the fitting of specifically-engineered brackets and rails to the roof while the PV modules are then clamped onto the rails.
There is no disruption to your normal electricity supply during our installation process. Aesthetically pleasing, the PV modules are noise free, odour free and maintenance free.
A smart meter is installed by ESB Networks to track power used in the house and which allows for any excess power to be delivered back to the grid. The smart meter also has an antenna which can be remotely monitored by ESB Networks.
Following the installation, our customers are able to check at any given period which electricity you are using to run your home. At nightime, you are likely to be using electricity supplied by the grid due to the lack of sunlight so this may inform your decision to carry out some tasks during the daytime when you can maximise the use of electricity you have generated for yourself.