At Colin Taaffe Roofing, we have successfully delivered attic conversions on behalf of clients and typically, most timber framed homes are suitable candidates for an attic conversion.
To establish whether your home is suitable, we would initially carry out a roof inspection using a qualified structural engineer who will then specify the exact nature of the support structure to be used.
Our structural engineer will also issue you with the certificate of compliance afterwards which would be important for any future sale of your home.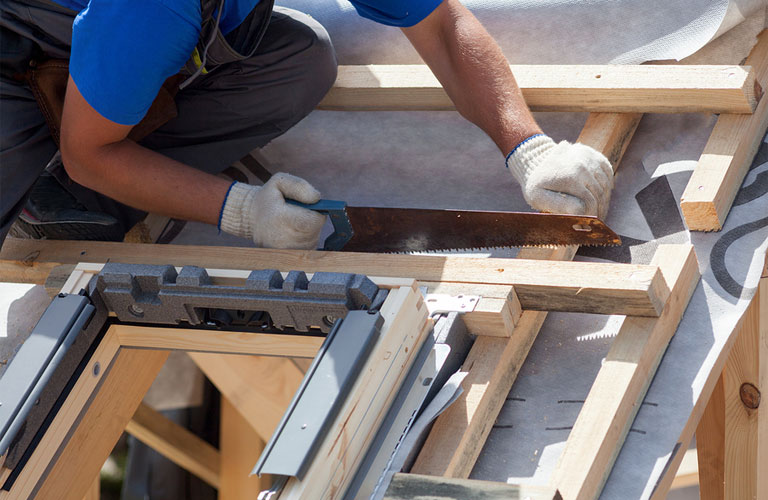 There is also legal requirement to comply with building regulations related to fire safety. The purpose of these fire safety requirements is to safeguard you and your family, should a fire occur in your home.
The following leaflet, provided by the Department of the Environment, Community and Local Government highlights the principal fire safety issues which should be considered on all attic conversion projects.
View/Download Loft Conversion Leaflet (80Kb)
As with all aspects of our work, our work is always to the highest industry and compliance standards and our approach to compliance provides our customers with the reassurance that they are dealing with professional roofing contractors who appreciate the trust placed in them when working on their home.
We have successfully converted many timber framed attics and will continue to do so using qualified structural engineers to ensure you get the very best and safe job you deserve. For all attic conversions enquiries work, please call Colin now on (085) 144 9143.