Colin Taaffe Roofing has a long-established reputation throughout counties Louth, Meath and Dublin as the leading roofing contractor in the North-East for residential developments.
Our family business has the capacity to install roofing on developments between 10 and several hundred homes as required.
At Colin Taaffe Roofing, the quality and reliability of our service means that the main contractor is free to concentrate their efforts on other aspects of their residential development project.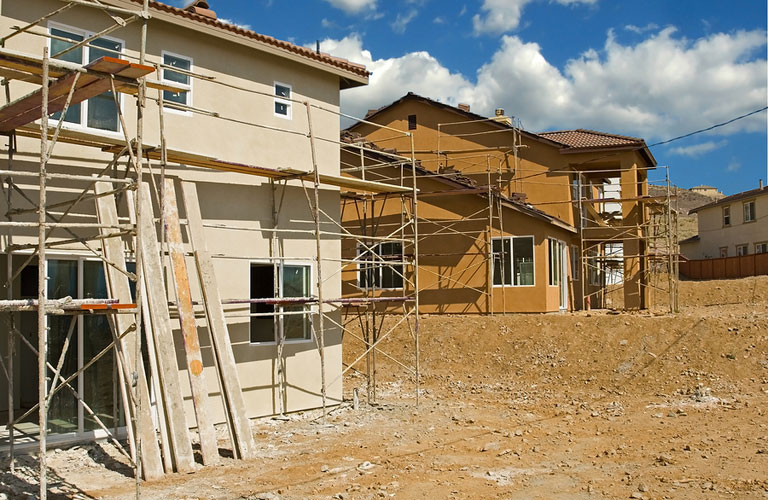 We are also able to provide the developer with a wide range of new roofing options including solar panels depending on the development requirements.
We understand that selecting the correct roofing contractor is one of the primary decisions in any residential development and it is important to only engage with the most professional and reputable roofing contractor available.
If your residential development is to be built in the North-East, then that contractor is Colin Taaffe Roofing, our team will deliver all roofs to the highest standards in a safe, efficient and cost-effective manner meeting all compliance requirements.
Preferred Roofing Contractors
At Colin Taaffe Roofing, we work with closely with developers when considering the roofing options available. Overall cost, appearance and longevity are some of the key considerations and our team will be there to offer advice and direction before any roofing work begins.
All our work at Colin Taaffe Roofing is guaranteed to the highest standards as our team only consists of highly skilled and experienced roofers.
For more information on our roofing services, please call Colin today on (085) 144 9143.